Friday, June 24th, 2016
Camp Graduation
---
Our last day of summer camp featured a lesson on life in the pioneer days.
Kids shook cream to make butter, kneaded dough, and even washed clothes on a washboard and hung them on a line with wooden pegs.
 Colorful fruit was the food for the day.
Campers scooped melon into a watermelon bowl and speared fruit on kabobs.
A watermelon seed spitting contest rounded out the activities.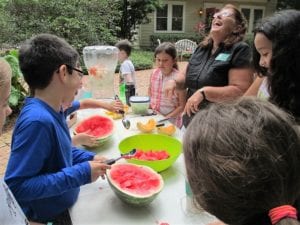 Campers received a certificate of completion to add to their recipe binders.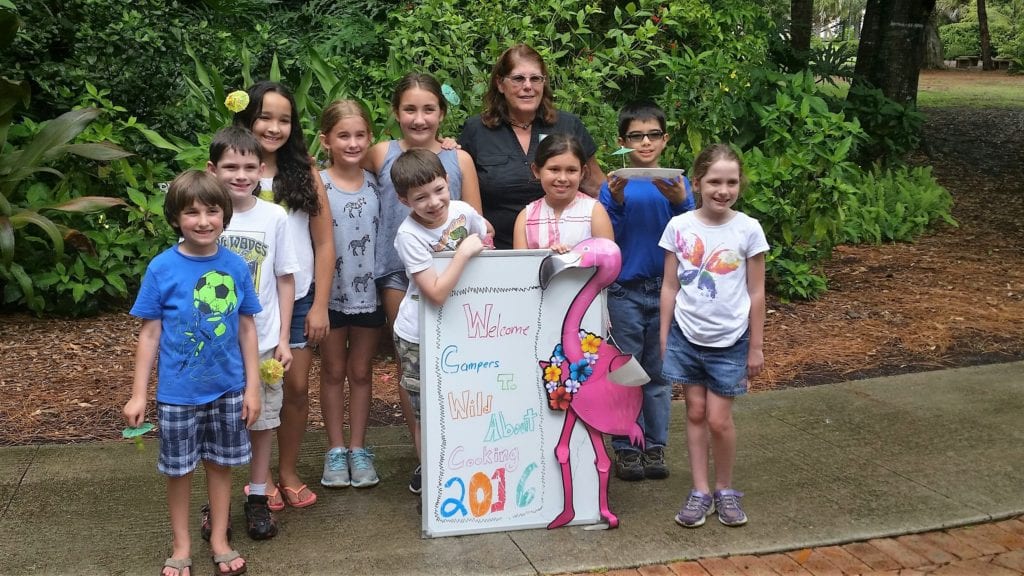 A big thanks to Miss Nan for a week of learning and fun!