Thanks to all the local businesses and individuals who generously donated gifts for the Live and Silent Auctions, advertised in our program, and sponsored tables at the Bash!
Heathcote Botanical Gardens is privileged to be the recipient of the world-renowned collection of 100 tropical bonsai trees donated by the late James J. Smith. Smith had tremendous influence over how the trees would be displayed. Architect Peter Yoor described the Gallery, as "sino-cracker" or where sushi meets fried mullet! Our mission is practiced daily: to educate and inspire by providing a place of botanical beauty and serve as a resource for the conservation of our environment. Thanks to all who attended this year's event. We hope that you have been inspired to learn more about the impact that Heathcote has on audiences, young and old! We look forward to keeping you apprised of our progress! [su_divider top="no" style="dotted" divider_color="#fd1e21″ size="2″]
Program advertisers and others who helped make this event possible:
Live Auction Donors:
Miriam and Peter Charles
Carlos Diaz
Ed Frye
Judy "Gibbs" Goolsby
Clay Yates
Donna & Scott Dennis
Table Sponsors:
Cris Adams
Fluffy  & Friends
Madeleine Warns
Theresa Wyres
[su_divider top="no" style="dotted" divider_color="#fd1e21″ size="2″]
Silent Auction Donors:
E. Backus & Museum, Adam's Ranch, Cris Adams, Lillian Aguiar, Casa Azteca, Nannette Billings, 2nd Street Bistro, 12A Bouy, The Bradford Steakhouse, Brevard Bonsai Society, Mimi Brown, Bunk House Coffee Bar, Miriam & Peter Charles, Chico's, Judy Coffman, Sam Comer, Hollie Conger, Scott & Donna Dennis, Patti & Carlos Diaz, Chris Donohue, Wendy Dwyer, Susan M. Edwards, Gail Flesche, Ed Fry, Janet Fuller, Gator Trace Golf & Country Club, Giordano's Floral Creations, Martha Gonzales, Judy "Gibbs" Goolsby, Harbour Ridge Golf and Country Club, Trina Wise Henkel, Carl Hensley, Sherry Horton, Mayor Linda Hudson, Jetson TV and Appliance, Joan Kantor, Ann Marie Loveridge, Carolyn Luxion, Lana McClain, McKee Botanical Gardens, Merrily Minardi, Nails by Sabrina, Carol Norman, Pelican Yacht Club, Peter's Steakhouse, Port St. Lucie Botanical Gardens, PRP Wine International, Quail Creek Plantation, Lori Q. Reyes, Dr. Tred J. Rissacher, Slim Body Laser Spa, Rooster in the Garden, Rosslow's, Kate Rotindo, Save the Chimps, Inc., Jaquelyn Schindehett, Seriously Mixed Media, Sheriff Ken Mascara/St. Lucie County Sheriff's Office, UDT Navy Seal Museum, Bob & Laurie Wade, Mike Waninger, Whirled Ink Gallery Inc., White's Tackle, Lee Whitridge, Theresa Wyres, Clay Yates.
Click here to return to the 10th Annual Bonsai Bash 2020.
[su_divider top="no" style="dotted" divider_color="#fd1e21″ size="2″]
Live Auction Items: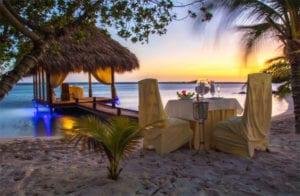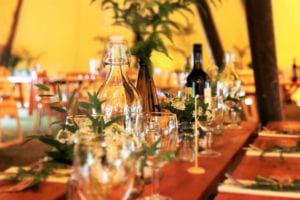 ARUBA OCEANFRONT VILLA FOR 5 NIGHTS
Enjoy a 5 night/6 day stay at this luxury Oceanfront Villa — including a chef prepared dinner to be enjoyed at the palapa, perched on the edge of the Caribbean Sea, poolside under the stars or inside. The Villa, with private saltwater pool is located in the San Nicolas district — about a 30 minute drive south of the airport; a 2 minute drive or bike ride from Aruba's two most famous beautiful beaches – Baby Beach & Rodger's Beach. Airfare NOT included. Click here for more details.
OVER-WATER VILLA IN ARUBA FOR 3 NIGHTS
Beautiful over-water villa; 3 night/4 day stay Romantic for 2 in an absolutely stunning setting. Watch the sunsets while sipping wine in your own little piece of heaven. Taxes, Service Fees & Breakfast included. Airfare NOT included. >Click here for more details.
BONSAI STAND NAMING
Your name prominently displayed on a Bonsai Stand in the Bonsai Garden for an entire year — what a way to make a statement and show that you are, indeed, a friend of the Garden. You can put your own name or honor a loved one.
FISHING CHARTER FOR 2 OR SIGHTSEEING CHARTER FOR 4
Come sail with Captain Carlos Diaz on his boat – a 25-foot open fisherman Sea Hunt – offshore fish with a buddy for sailfish or take a relaxing cruise the coastal waterway with friends. Either way, time on the water is time well-spent. And ladies – this would be an excellent birthday or anniversary for your special guy.
BOTANICAL GARDEN RENTAL FOR 25
Ever wanted to entertain in the Garden? This is your chance. Have a birthday party, a small wedding or just an evening out with friends! Cater a dinner or have just cocktails in the pavilion. Entertain like this is your own private garden. This is an offer that doesn't come around often.
HARBOUR RIDGE GOLF PACKAGE
Golfers take note! Round of golf for 4 plus a delicious lunch! Good for 12pm any day from May 1 through September 30, 2019. Come enjoy a wonderful day of golfing.
DINNER FOR 10 AT MIRIAM AND PETER CHARLES HOUSE
This is an annual favorite. Everyone who has ever spent an evening with Miriam and Peter in their beautiful waterfront home, eating gourmet food and drinking wine will tell you that this is a "can't miss" experience. Miriam's food and Peter's gracious hosting will entertain and satisfy even the most discerning diners. This is an evening that will delight.
RCI VACATION
The time-share adventure of a lifetime! Go anywhere in the world that RCI has a facility…and that is just about anywhere you can think of—Europe, Africa, Asia, or here in the beautiful USA. 6 nights hotel accommodations. Now is the time to find that low airfare and go on the trip you always dreamed of! AIRFARE NOT INCLUDED.
COASTAL FLIGHT FOR 2
See our coastline from a unique perspective — from the sky! Join your pilot, Ed Frye, and tour the Treasure Coast area in a plane for a private tour not usually offered in this area. Then join Ed and his wife for lunch at the airport. This is an exciting way to spend a sunny day.
AIRBOAT RIDE FOR 3
Join Clay Yates on an adventure that you won't forget. This is a private airboat tour by someone that knows the area well. See sights that are not available to most folks and enjoy a unique and memorable day.
ONE YEAR TRIAL MEMBERSHIP — PELICAN YACHT CLUB
Try "The Club" for a one-year complimentary trial membership. No membership fees, just fun, friends, food and drink. If you ever thought about joining and just weren't sure, this is the perfect way to "try it first." $1200 yearly minimum spending requirement and members are subject to membership committee approval.
ART PIECE – MYSTICAL DOTS
Call this amazing piece of colorful art your own. This artist, Judy "Gibbs' Goolsby, is famous for her hidden cats in her art pieces. See if you and your friends can find the cat in this one!
[su_divider top="no" style="dotted" divider_color="#fd1e21″ size="2″]
Heathcote's BONSAI BASH Under the Asian Moon!
Cocktails, Live & Silent Auctions and Tastings-by-the-bite in the Bonsai Gallery and on the Main Lawn. Proceeds from the event sustain the treasured James Smith Bonsai Collection and the educational programs of Heathcote Botanical Gardens.
R.S.V.P. : 772-464-4672
Individual Reserved Seating: $85, Table for Eight: $700 Member Reserved Seating: $75, Member Table for Eight: $600 $1,000 Sponsor Table for Eight, includes full page ad Tickets are available in the gift shop or online
HERE
Call
772-464-4672
for more information.
Win "Bunting Under the Sun," framed mosaic by Anita Prentice
Framed mosaic donated by artist ANITA PRENTICE to benefit Heathcote Botanical Gardens
DRAWING MARCH 29, 2019 at 6:00 p.m.
TICKET DONATION: $10 ea. or three for $25
Tickets are available online, in the Gift Shop and Heathcote's office, as well as at the Bonsai Bash on February 23rd.
Volunteers Needed
[su_button url="https://heathcotebotanicalgardens.org/wp-content/uploads/Volunteer_Bonsai_Bash_2019-1.pdf" target="blank" style="flat" background="#ff9a03″ center="yes" radius="5″ icon="icon: arrow-down" text_shadow="0px 0px 0px #908b8b" desc="Download Form" id="Bash-Volunteer-info"]Bonsai Bash Volunteer Registration Form[/su_button]
Bonsai Bash Event Committee 2019:
[su_divider top="no" style="dotted" divider_color="#fd1e21″ size="2″]
Photo Gallery: